The responsibilities carried out by a caregiver is an invaluable, yet vital role within the lives of chronic pain patients. The informal caregiver often goes unnoticed by communities and policymakers, but Maine is attempting to change that this year.
LD 1919 would provide a refundable income tax credit of up to $2,000 to a taxpayer who personally provides at least 150 hours per year of personal care assistance services for the care and support of an eligible family member or spouse. If you're a caregiver or pain warrior who supports this legislation, take action today! Your timely response is important, as the Joint Committee on Taxation has scheduled a hearing on Thursday, Feb. 6.
This week, Centers for Medicare & Medicaid Services (CMS) shared it will cover acupuncture for chronic low back pain.
The news comes following a series of open comment periods offered by CMS on the topic. We alerted our volunteers to the second comment period earlier this summer, and many of you took the time to respond. The second open comment period saw an impressive 644 submitted comments, most of them patients. (You can read U.S. Pain Foundation's submitted comments here.)
By Ellen Lenox Smith
In this second part of my series on living with EDS, I wanted to share these safety tips that I have learned to follow that I hope will help others, like myself. (You can read the first part here.)
Car safety
To prevent your sacrum from shifting out of place while getting into and out of a car, it is best to find a car seat where you do not have to either dip down or lift yourself up when getting into the seat. If you can just slide into the seat, you have the best chance of staying in position.
By Ellen Lenox Smith
Everyone's journey living with Ehlers-Danlos syndrome (EDS) is different, making it difficult for the medical community to learn how to help us. There are 13 different subtypes, with various levels of severity and impact. While some are able to live a decent life with little pain, others cope with constant subluxations and even dislocations. Some patients also have involvement of the spine and spinal cord, such as tethered cord, instability of the neck, and Chiari I malformation.
During this free webinar on Jan. 21 at 1 pm EST, instructor Ryan Drozd will offer insight into the benefits of yoga for chronic pain and how to find a studio and classes that are appropriate for your health situation. He'll also lead participants in a 20-minute chair yoga session, which is suitable for all levels of ability.
Register now
Drozd is a National Academy of Sports Medicine-Certified Personal Trainer and Fitness Nutrition Specialist, RYT-200 Yoga Alliance Teacher, Licensed Massage Therapist, and Reiki Master. He has been coping with chronic upper back pain, neck pain, and rib pain for over seven years, which led him to begin learning anything and everything related to wellness. His goal is to provide others with viable options for pain relief through sharing his personal experiences. In his spare time he enjoys reading, yoga, cooking, and almost anything outdoors. Ryan is also an ambassador for the U.S. Pain.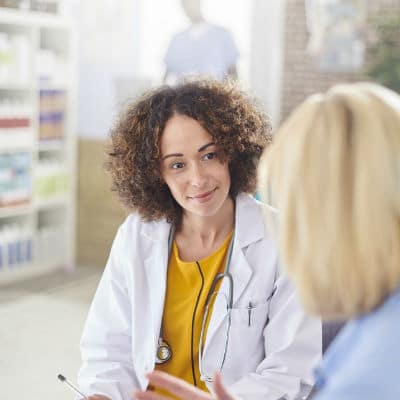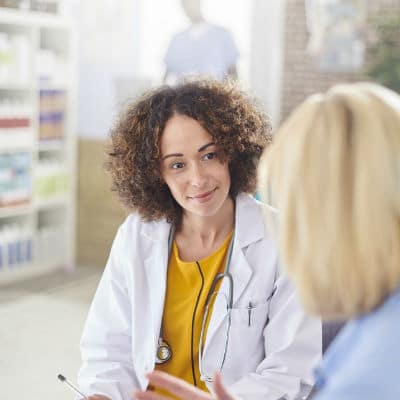 By Diane Cleverly, PhD, Founder of Concierge Conversations
Did you know that by 2020, there will be a shortage of about 46,000 primary care doctors in the U.S.?
Not only that, but Medicare and Medicaid reimbursements per patient have dropped. That means physicians are increasingly pressured to see more patients per day.
What does this mean for you, the patient? For one thing, your doctor has basically taken a pay cut. So it's more important than ever to walk into a doctor's appointment prepared in order to help you connect with your doctor on a personal level.
Treating chronic pain is complex and affects people physically, emotionally, cognitively, socially, and environmentally.
That's why Pain Connection, a program of U.S. Pain Foundation, is offering "Filling the gaps in pain care," a multidisciplinary program designed to help people with chronic pain and their families manage and cope with chronic pain more effectively.
The eight-week program will take place at Harmony Hospice: 1200 N. El Dorado Place, Ste B-200, Tucson, Arizona, on Thursdays from 1 to 4 pm, from May 7 to June 25, 2020. (Please note new dates, moved ahead from original winter dates.)
By Elisa Friedlander, LMFT
Recently, during a dinner outing with my wife and another couple, I mentioned my plan to try driving again (it's been several years since disabling neck pain and other medical problems made driving a thing of the past). One friend responded, "Great! You can finally be independent!" There was no ill-intention in her comment. Still, it felt like an eyelash jabbing my cornea. At the time, I just nodded. My "response" came later that evening when I was alone in my head:
By Sonya Huber
Writing about pain–describing it–has been said to be an impossible challenge, but participants in the U.S. Pain Foundation's webinar on writing pain through metaphor have proved that assumption wrong. During the webinar, I shared steps that I used in the writing of the essay collection Pain Woman Take Your Keys, including focusing on a particular pain sensation, describing it with an everyday metaphor, and then carrying that metaphor forward and playing with language in order to further explore and capture the sensation. While this helps a reader without pain to also understand the chronic pain experience, it also helps the writer to know their pain and in some cases to be less overwhelmed by it, as metaphors help us familiarize the pain experience.
By Janet Jay
The holiday season is here and with it, the need for gift ideas! If you've got someone with chronic pain in your life– or if you have chronic pain yourself– here are some ideas to make life a little easier. The products were selected by U.S. Pain Foundation staff, the majority of whom live with chronic pain.
1. Weighted blankets 
Sleep is essential to healing, but can be hard to come by for people in chronic pain. Weighted blankets are a great option– they can be surprisingly calming, especially for people with anxiety and depression-related issues that so often go along with chronic pain.
All content Copyright © 2017 U.S. Pain Foundation, Inc. All rights reserved. U.S. Pain Foundation is a qualified 501(c)(3) tax-exempt organization Design/ Development 
Sideless Box Design Co.