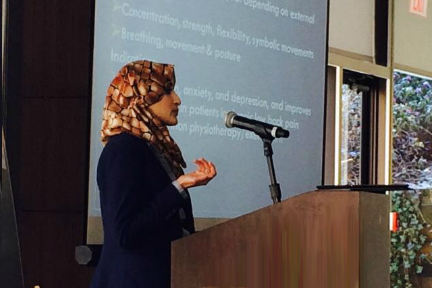 Take Control of Your Pain
Take Control of Your Pain events are education days for pain warriors and caregivers to learn tools to empower them to take control of their personal pain and medical journeys. They are held in various locations throughout the country.
Webinars
U.S. Pain Foundation offers regular webinars on topics important to the pain community, ranging from dealing with insurance coverage denials to the benefits of meditation.
KNOWvember
Each November, we bring you an educational campaign on certain theme related to chronic pain. Activities and programming include free webinars with experts, Twitter chats, daily facts, and more.
Learn About Your Pain
Looking for concrete, credible information about your diagnosis written by people who have pain, too? This online directory offers in-depth information and resources for a multitude of pain conditions.
The National Coalition of Chronic Pain Providers & Professionals
The National Coalition of Chronic Pain Providers & Professionals offers specialized education, referrals, networking, and other opportunities for pain care providers and organizations.
Pain Medicine 411
Discussing the risks and benefits involved with prescription drugs, Pain Medicine 411 is a website that empowers patients to make informed decisions about their treatment program.