Pain Connection, a program of U.S. Pain Foundation, will host a two-day training program for support group leaders in mid-March in San Francisco. The dates are most likely to be March 15-17, but will be confirmed in the coming week. All are welcome to apply to attend.
The trainings are designed to teach peer leaders and/or health professionals to work with individuals with chronic pain in a group setting. Attendees leave feeling empowered to begin their own local support groups, with ongoing guidance and help from Pain Connection. Presently, U.S. Pain and Pain Connection offer support groups in 14 states, in addition to three monthly conference call support groups.
Full name: Nancy Harris Bonk
City & state: Buffalo, NY
Age: 56
Pain warrior role: U.S. Pain advocate since 2014
Type of health conditions: Migraine disease, intracranial hypertension, fibromyalgia to name a few!
Favorite tip for others with chronic pain:  Living with migraine, a neurological brain disease, can be overwhelming and frustrating but, accepting our diagnosis is important and doing so enables us to become educated and empowered patients!
The National Organization of Rare Disorders' (NORD) yearly Rare Disease Day will be observed on Feb. 28, 2019. Rare Disease Day is an annual celebration the 25-30 million Americans living with one of the over 7,000 rare or orphan diseases. One in ten Americans suffers from a rare disease, a disease affecting less than 200,000 people.
This year's campaign, "Show Your Stripes," calls for the rare disease community to proudly dawn stripes on Rare Disease Day. Patients with rare diseases are sometimes referred to as "zebras." The term comes from the aphorism coined in the late 1940s by a clinician who instructed his medical interns: "When you hear hoofbeats, think of horses not zebras," meaning that they should consider the most likely or common condition when diagnosing patients. With rare disease patients, however, clinicians must think of more rare conditions, or zebras.
Social Security Disability Insurance (SSDI) can be a lifeline for individuals who are disabled by chronic pain. If approved, it can provide monthly insurance benefits to those whose disabilities are so severe that they cannot work a substantial amount. However, the application and approval process can be rigorous, and because assessing pain can be extremely challenging — given that it is invisible, subjective, and stigmatized — this may mean that some individuals with pain are incorrectly denied benefits.
A new video about the Pediatric Pain Warrior retreat in Disney World is now available. Held last November, the weekend brought together 142 kids with pain and their family members from across the country. The event was the official kick-off of U.S. Pain's new Pediatric Pain Warrior program, which is dedicated to the unique needs of children with chronic illnesses and their loved ones.
The video was created by Yellow Dog Productions and highlights the kids' experiences and why the weekend mattered to them.
Navigating school systems on your child's behalf can be overwhelming and confusing.
On Jan. 28 at 12 pm EST, the Pediatric Pain Warrior Program will host a webinar, "School accommodations: A parent's guide," to help parents and caregivers understand and advocate for their children at school.
The webinar will feature Mari Franklin, JD, an attorney specializing in children's rights in the education system. Mari has experience with IEPs, 504s, and FAPE both professionally and personally–she has a daughter with Ehlers-Danlos syndrome.
On Jan. 31, U.S. Pain Foundation's Advocacy Network will host a free training session for existing advocates and interested volunteers to learn what it means to be a patient advocate.
Attendees will learn about issues impacting Americans with chronic pain and what patient advocacy really means.
Those who register will also learn about:
How decisions are made at the state and federal level
Building relationships with lawmakers
Various ways to advocate
Why sharing patient stories matter
To register, click here.
Learn more by watching a video here.
Most 16 year olds are focused on their cellphones and televisions. But not 16-year-old Tyler Cashman, of Tewksbury, N.J. Tyler will host two "Points for Pain" fundraiser basketball games at Old Turnpike Middle School on Jan. 24 at 5 pm and at Voorhees High School on Jan. 29 at 7 pm.
[PLEASE NOTE: The Jan. 29 game has been reschedule to Feb. 11 due to inclement weather.]
All proceeds benefit
Pediatric Pain Warriors
, which provides support for children with chronic pain and their families through weekend retreats, education days, a magazine highlighting pediatric patient stories, a pen pal program, and more.
Tyler raises funding by asking sports fans to pledge donations based on the number of points their team scores. In the last four years, he has raised more than $100,000. For his hard work, in 2017, Tyler received an award and $10,000 grant from the New York Yankees as part of HOPE Week.
While the focus of Points for Pain is fundraising, it's also a great chance to raise awareness about pediatric pain. At the beginning of each game, Tyler explains the challenges these children faces and why support is so important.
Tyler established the program in honor of his mom, Casey, who lives with chronic pain. He witnessed her work with U.S. Pain Foundation, the leading nonprofit for children and adults with chronic pain, and wanted to help. Together, he and Casey collaborated with U.S. Pain Foundation to create the Pediatric Pain Warrior Program.
Unfortunately, Tyler is no stranger to chronic illness himself: He lives with a condition that is causing him to gradually lose his vision. But even his own personal challenges can't get in the way of his dedication to helping others through Points for Pain.
For more information about Points for Pain, click here or email pointsforpain@uspainfoundation.org. Read More
A high-ranking federal task force has released its much-anticipated draft report with recommendations for improving the management of chronic and acute pain. The public is being asked to provide feedback on the report by April 1.
On Jan. 16, Cindy Steinberg, National Director of Policy and Advocacy for U.S. Pain Foundation and the only patient and patient advocacy representative on the task force, presented a webinar on the report, why it matters and how to weigh in.
Her discussion covered the following questions:
Why was this report created?
What was the charge to the PMTF?
Who created the report?
Was there public input?
What is in the report?
Why does this matter/what does it mean for me?
How does it differ from the National Pain Strategy (NPS)?
How do I get a copy? How do I comment?
To access a recording of the webinar, click here. A copy of the slides is available here. To learn more about the report or submit comment, visit our toolkit.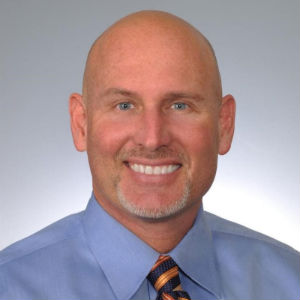 By Brent Wells, DC, a chiropractor and founder of Better Health Chiropractic in Anchorage
If your child feels tired and achy, you may not worry initially. After all, there's nothing urgent about what seems to be mild, general discomfort. However, if your child is constantly in pain, exhausted, having trouble sleeping, and experiencing intense moods, he/she may have fibromyalgia.
This condition is fairly common in adults, but parents and clinicians may overlook the possibility of juvenile primary fibromyalgia syndrome — that is, fibromyalgia in children.
Juvenile fibromyalgia symptoms to watch out for
All content Copyright © 2017 U.S. Pain Foundation, Inc. All rights reserved. U.S. Pain Foundation is a qualified 501(c)(3) tax-exempt organization Design/ Development 
Sideless Box Design Co.