City & state: Ashland, OR
Age: 52 years old
Pain warrior role: U.S. Pain advocate since 2017
Health conditions: Complex regional pain syndrome and early-onset degenerative disc disease
Favorite tips for living with chronic pain: "Check your expectations. Think in moments versus days or hours ("This is a tough moment" versus: "This is a hard day"). Be empowered by choice, even in the bleakest most painful moments…choose how you are going to respond."
By Amy Orr
'Tis the season – for stress, excess, and expectations. No matter what holiday you celebrate, this time of year can be a lot. There are elaborate dinners to prepare, parties to host and attend, presents to find, decorations to hang, families to visit, traditions to respect, and very little time for self-care. But your body doesn't know that, and chronic pain is, if anything, exacerbated by stress and busy schedules.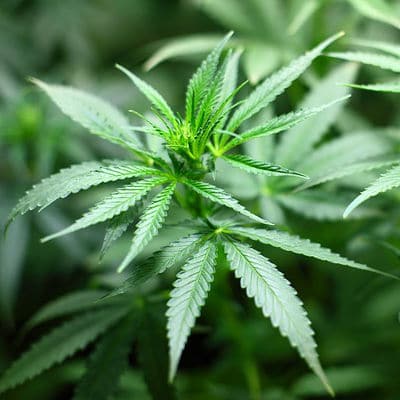 A new federal bill would expand and coordinate scientific research of cannabidiol (CBD) or marijuana-derived products, allowing researchers to better understand their potential efficacy and safety. While medical cannabis is increasingly available in a number of states nationwide, too often, there is little clinical data available to help patients and health care providers make informed decisions about whether it would work well for their specific condition, or how much and what type to use.
Pain Connection, a program of the U.S. Pain Foundation, has announced that its next training for chronic pain support group leaders will be held Feb. 29 and March 1 in San Diego, CA. The trainings are led by Gwenn Herman, LCSW, DCSW, Clinical Director of Pain Connection, and Cindy Steinberg, National Director of Policy and Advocacy for U.S. Pain Foundation.
Currently, Pain Connection offers 19 in-person support groups and five monthly support group calls. Each of these offerings is led by an individual who attended a weekend training and learned about Pain Connection's evidence-based support group model.
By Brent Wells, DC
Sciatica is a chronic condition that most commonly comes from narrowing of the spine, bone spurs, or a herniated disk. Although sciatica can be painful, it usually resolves on its own after a few weeks, although over time, it may return. From sitting too much to wearing heels, a variety of otherwise common activities are often the culprits of recurring sciatica pain. In this article, we will explore the symptoms, causes, most common ways you may be triggering your sciatica, and what you can do to finally find consistent relief.
The third Pediatric Pain Warriors weekend retreat, held Nov. 15-17 at the Great Wolf Lodge in Gurnee, IL, was the biggest event yet. Approximately 75 kids with pain and their loved ones—more than 200 people total—traveled from all across the country to take part.
Thanks to the generosity of numerous sponsors, including Johnson & Johnson, Genentech, Thrive Tape, Cure Medical, Papa & Barkley, The Greenbrier Companies, and the New York Yankees, as well as individual donors, the event is free to attend with some families receiving scholarships to help offset the cost of travel.
New York, NY – Nov. 21, 2019 – The US Pain Collaborative, comprised of advocacy leaders from across the pain community, today announced the publication of a report, titled "Chronic Pain Assessment: Patient Perspectives." The report, driven by survey data on patient awareness and satisfaction with current chronic pain assessment instruments, provides patient-informed recommendations that should be taken by physicians, patients, and advocacy organizations immediately to improve the lives of people living with chronic pain. The full report can be found HERE.
U.S. Pain Foundation was one of six patient advocacy groups to collaborate on a survey to understand patient awareness of and satisfaction with chronic pain assessment methods. More than 2,700 people living with a variety of chronic pain conditions responded, and the results revealed that the impact of chronic pain on patients' lives is not adequately, consistently, or uniformly measured.
"Our findings reveal a vast area for improvement in the way chronic pain is assessed and subsequently managed by healthcare professionals," said Cindy Steinberg, National Director of Policy an Advocacy for U.S. Pain Foundation. "Better assessment tools and a wider range of questions on the part of healthcare providers, if appropriately acted upon by healthcare practitioners, could lead to significant improvements in the management of patients' pain."
U.S. Pain Foundation was among several hundred organizations and individuals to weigh in on a recent Food and Drug Administration (FDA) comment period. Specifically, the FDA asked for the public's views on two main issues:
What criteria the FDA should use to evaluate new opioids to treat pain
What new incentives are needed to better support and encourage the development of new treatments for pain
The comment period came on the heels of a Sept. 17 public hearing at the FDA on these same topics.
U.S. Pain notified its community of the comment period, which ended Nov. 18, via email, social media, and an op-ed by Cindy Steinberg published in National Pain Report.
All content Copyright © 2017 U.S. Pain Foundation, Inc. All rights reserved. U.S. Pain Foundation is a qualified 501(c)(3) tax-exempt organization Design/ Development 
Sideless Box Design Co.