By: Ellen Lenox Smith
As I celebrated Mother's Day, I received an email from our youngest of four sons that brought me to tears. He thanked me for always being there when he confronted a number of very serious medical issues during his childhood and early adulthood. He also shared that now as a parent himself, he hopes he never has to face watching the pain and difficulties we faced raising him.
The Pediatric Pain Warrior Program has announced its fourth semiannual retreat will be held virtually. Registration is free and open now!
"We know this looks different than our past events, but due to the current health situation around the United States and the world, we felt it was the only safe way to put on a retreat," says Casey Cashman, Director of the Pediatric Pain Warrior Program. "We are working diligently to make this as interactive and fun as we possibly can and hope you will join in!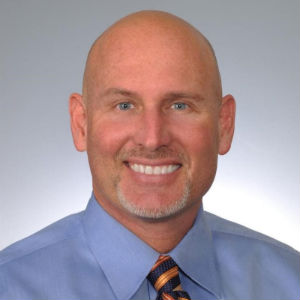 By Brent Wells, DC, a chiropractor and founder of Better Health Chiropractic in Anchorage
If your child feels tired and achy, you may not worry initially. After all, there's nothing urgent about what seems to be mild, general discomfort. However, if your child is constantly in pain, exhausted, having trouble sleeping, and experiencing intense moods, he/she may have fibromyalgia.
This condition is fairly common in adults, but parents and clinicians may overlook the possibility of juvenile primary fibromyalgia syndrome — that is, fibromyalgia in children.
Earlier last month, U.S. Pain Foundation published its 12th edition of the INvisible Project, the pediatric second edition. The issue features the stories and photos of 10 children living with painful conditions ranging from spina bifida to complex regional pain syndrome. It is the fourth and final edition to be published this year. The magazine was released in conjunction with the first-ever pediatric pain retreat, held Nov. 9 through 11.
Last weekend, more than 125 kids with chronic pain and their families traveled from across the country for the first-ever Pediatric Pain Warrior retreat in Disney World. The event was the official kick-off of U.S. Pain's new Pediatric Pain Warrior program, which is dedicated to the unique needs of children with chronic illnesses and their loved ones.
The weekend included plenty of opportunities for fun, like dinner with Mickey Mouse and a scavenger hunt, but the focus was education and empowerment. Saturday featured a full day of presentations ranging from the importance of talking about pain and sharing your story to tips for living with common pain conditions, like Ehlers-Danlos syndrome and complex regional pain syndrome. The retreat also celebrated the release of the INvisible Project: Pediatric second edition, which will be available online in the coming weeks.
Psychologist Jenna Krook, MS, offers advice on how to become your child's best advocate.
Dear fellow parents,
Our journey started seven years ago when our son was diagnosed at 10 years old with reflex sympathetic dystrophy (RSD). This mysterious and debilitating condition was overwhelming—it became the center of our lives.
Being an advocate for a sick child is a difficult role. When you face a condition as misunderstood and overwhelming as RSD, finding the time and resources to discover and advocate for treatment and intervention is a challenge. Learning what will work for your child takes time, and there is no quick answer.
By Edward Bilsky, PhD
Having experienced little pain, myself, it is impossible to fully comprehend what it is like to live with severe chronic pain. My work as a research scientist studying the basic biology of pain and opioids for almost three decades has not shed much light on the challenges faced by people in pain.
I have read plenty of clinical papers and spoken with countless physicians and other health care practitioners about this topic, but to be honest these efforts barely scratch the surface. It has taken self-realization, reflection, and a willingness to come out of my own comfort zone to peel back a layered and nuanced veil and peek inside.
13-year-old Tyler Cashman, U.S. Pain director of pediatric awareness and fundraising, has raised more than $8,600 so far this year through three recent Points for Pain basketball games. All of the games took place in Cashman's home state of New Jersey. The first was at Old Turnpike Middle School on Dec. 14, the second at Voorhees High School on Jan. 31 and the third at Montclair State University on Feb. 11. At the Jan. 31 game, which took place at Cashman's high school, New Jersey Assemblyman Erik Peterson presented him with a resolution recognizing his exceptional advocacy work.
All content Copyright © 2017 U.S. Pain Foundation, Inc. All rights reserved. U.S. Pain Foundation is a qualified 501(c)(3) tax-exempt organization Design/ Development 
Sideless Box Design Co.