U.S. Pain Foundation's involvement with various diseases and causes takes its staff members all over the country, and this month was no exception. Representatives gave talks, led sessions, hosted tables and participated in panels at two conferences this month: the HealthyWomen Chronic Pain Summit and the 35th Annual Marfan Foundation Conference.
HealthyWomen Chronic Pain Summit: Fighting for change for the pain community
On July 10, U.S. Pain Foundation took its INvisible Project: Migraine Edition displays to Sacramento, CA, for an educational event at the state capitol building. The INvisible Project is a print magazine and traveling display that highlights the stories of real pain warriors. By bringing these stories to state capitols, the hope is to educate lawmakers about the challenges of living with chronic pain. Prior to California, the tour visited Providence, RI; more locations will be announced soon.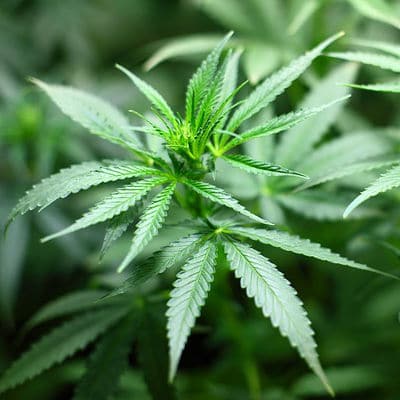 An increasing number of states offer medical cannabis programs. In most cases, to be eligible, patients must be diagnosed with a specific condition listed by the state. Unfortunately, the list of qualifying conditions can be very limited, meaning a large number of people with chronic pain are left without access.
On July 17, the Hartford Courant published an op-ed by Ellen Lenox Smith–U.S. Pain Foundation board member and Medical Cannabis Co-Director–about Connecticut's recent refusal to add chronic pain as a qualifying condition for medical cannabis.
Right now, the Center for Medicare and Medicaid Services (CMS) is soliciting public comment as to whether or not acupuncture for chronic low back pain should be covered by Medicare. You only have until August 14 to provide CMS with your position on its proposal. U.S. Pain has provided a few talking points and tips as to what to include within your comments. You can also read more about the proposal here.
By Amber Fonseca
"Pick your poison," or so goes the expression. But when it comes to living with multiple chronic pain conditions, I think "pick your pain" is more fitting. While I wish that I could choose to lessen my pain or to not have any pain at all, neither quite fits what I mean when I say "pick your pain".
There are innumerable levels and types of pain: sharp, throbbing, piercing, stabbing, burning, aching, and more. Not all pain is created equally, and neither are the treatments. In fact, many of us with chronic pain find ourselves having to choose between which pain to treat when you have multiple conditions that involve pain, the treatments are different, and often cannot be combined. If you have ever had to choose between a migraine and back flare, you know what it means to "pick your pain."
Too often, due to broad misconceptions and a lack of understanding about pain, pain warriors are afraid or ashamed to speak up about their stories.
But the only way we can create change is if we start talking–to loved ones, coworkers, neighbors, clinicians, and even policymakers.
That's why our theme for Pain Awareness Month 2019, which begins September 1, is "Let's Talk about Pain." We'll be hosting numerous events, campaigns, and activities that center around this idea. In order to truly get the word out, though, we need your help.
Have you wanted to try acupuncture for your pain, but weren't sure if it was worth it or didn't know how to find the right practitioner? Maybe you're interested in trying it, but needles make you nervous, and you want to know a little more about how it works.
At our next Pain Education Portal (PEP) Talk webinar on Friday, July 19, at 2:30 pm EST, we'll learn about all this and more from expert acupuncturist Carrie Sawtell, LAc, of Many Rivers Community Acupuncture in Connecticut.
Efforts to disseminate and begin implementing recommendations from the new report from the Pain Management Best Practices Inter-Agency Task Force (PMTF), released in May, are underway.
Most notably, according to a June 3 report from Fox News, Sen. Lamar Alexander—chair of the Senate Health, Education, Labor and Pensions Committee—said that he plans to hold a hearing before the committee that will focus on the task force's findings. The pain community can take part in an action campaign to encourage a hearing by clicking here.
You are invited to connect with legislators and fellow pain warriors–and help create awareness around the issue of chronic pain, especially migraine disease–during our July 10 INvisible Project event at the California state house!
The INvisible Project is a print magazine and traveling display that highlights the stories of real people with pain. This year, we're bringing the displays from our most recent edition on migraine disease to state houses across the country.
All content Copyright © 2017 U.S. Pain Foundation, Inc. All rights reserved. U.S. Pain Foundation is a qualified 501(c)(3) tax-exempt organization Design/ Development 
Sideless Box Design Co.