In July, the U.S. Pain Foundation announced the creation of the Disparities Solutions Advisory Council. The goal of the council is to improve health equity and inclusion for those within the chronic pain community.
The council meets virtually with Nicole Hemmenway, CEO, to discuss their insights, opportunities for improvement, and new projects, including an upcoming INvisible Project on health care disparities. (If you are a patient and are interested in being featured, fill out this questionnaire.)
We are pleased to introduce the 11 advisory council members.
---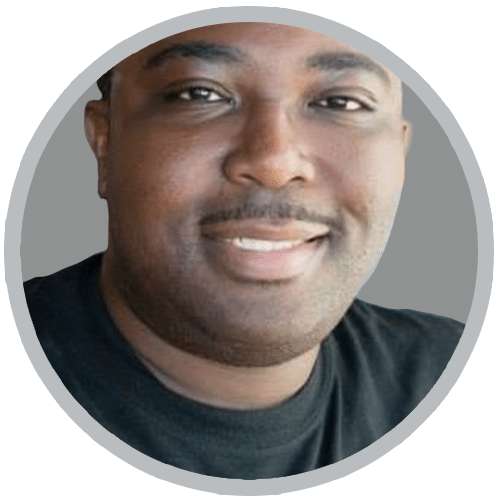 Calvin Eaton, MEd, MS
(he/his/him) Calvin Eaton is a disabled community educator, content creator, and social entrepreneur, whose area of expertise includes antiracism, equity, justice, instructional design, and program development. In 2016, Calvin founded 540WMain, Inc., a virtual nonprofit organization and antiracist education brand that promotes justice for all. In addition to his nonprofit work, Calvin serves as an adjunct faculty member at St. John Fisher College and is a frequent guest lecturer at several Rochester area universities, including Nazareth College and The University of Rochester.
His educational background includes:
M.Ed, Early Childhood & Special Education, Middle Tennessee State University (2012)
M.S, Health Systems Administration | Rochester Institute of Technology (2009)
B.S, Hotel & Resort Management | Rochester Institute of Technology (2007)
Calvin is a long-time U.S. Pain ambassador who has attended both Advocacy Summits and a recent chronic pain support group leader training.
---
Elisa Friedlander, LMFT
Elisa Friedlander is a licensed marriage and family therapist whose career has centered on helping to enhance the lives and relationships of people impacted by chronic pain and illness. In addition to direct work with clients, she has served as a mental health consultant for professionals in the LGBTQ, disability, and Deaf communities. Elisa, who is fluent in American Sign Language (ASL), loves living in Ashland, Oregon with her wife and their adorable rescue dog. A passionate writer and dreamer, she draws on the healing powers of creative self-expression and imagery to lead writing groups and facilitate guided meditations in her community. Elisa has intractable pain, primarily from complex regional pain syndrome and progressive spine diseases. Despite the dramatic impact of pain on her life, she refuses to allow it to take center stage. She currently is a U.S. Pain ambassador and runs a Pain Connection chronic pain support group and support call. She also attended the organization's Advocacy Summit in 2019. Read Elisa's writings at ElisaFriedlander.com.
---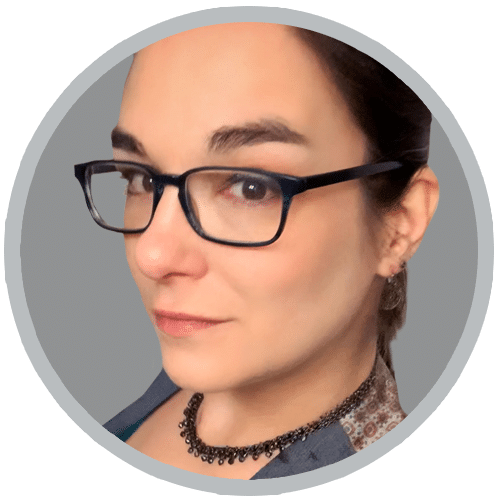 Janet Jay
Janet Jay has been dealing with chronic pain and depression since she was in early high school. Despite these challenges, she has spent over a decade working in journalism and communications. Her articles and photographs have been published in outlets like Maxim, Vice Motherboard, and MAKE Magazine, including a recent piece in Popular Science about her experience getting a spinal stimulator. She is involved in advocacy work, volunteers as a deputy with the Parking Mobility program, and runs a private online chronic pain support group that she founded in 2015. As Communications Specialist for U.S, Pain, she writes for the INvisible Project magazine as well as other copywriting, social media and communications work.
Janet went to Carnegie Mellon University in Pittsburgh, worked for a production company and wrote for the newspaper in Knoxville, TN, and then moved to Austin, where she's lived for 10+ years with her wonderful dogs Kismet and Arrow. She blogs about life with chronic pain at janetjay.com, where you can also find samples of past published articles. In her spare time, she collects records, reads a lot, spins poi and works on various art and DIY projects.
---
Isiah Lineberry
Isiah Lineberry has engaged in efforts for over 20 years to improve the health and well-being of individuals and communities, particularly in rural areas. Currently, Isaiah serves as Senior Program Director for the Gulf States Health Policy Center. He is responsible for managing a $13-million National Institutes of Health/National Institute of Minority Health and Health Disparities research grant. Isiah also served as Director of the Office of Rural Health Policy for West Virginia, Community Development Coordinator for West Virginia's Governor's Cabinet on Children and Families, Deputy Director for the Robert Wood Johnson Foundation's Southern Rural Access Program, and Executive Director of Georgia's Office of Rural Health Services. Isiah is a loving caregiver for Sheila, his wife of 36 years who endures chronic migraines. He is the father of two adult children who also suffer from chronic migraines, for whom he was their caregiver when they were younger: Attorney Mercy Lineberry McDaniel, JD, and Litany Lineberry, a PhD engineering education student.
He is co-author of the article, "Transforming the Delivery of Rural Health Care in Georgia: State Partnership Strategy for Developing Rural Health Networks", published in the Journal of Rural Health. Isiah is a University of Charleston graduate with a bachelor's degree in religion and philosophy with additional graduate hours from the West Virginia College of Graduate Studies.
---
Sheila Jones Lineberry, MA
Sheila is retired from the South Carolina school system and has lived with migraine disease for over 30 years. She has worked for four major Great Society Programs passed by the U.S. Congress to eradicate disparities: Upward Bound, Job Corps, Opportunities Industrialization Council, and the Job Training Partnership Act Program. She possesses a bachelor's degree in Sociology and a master's degree in Community Health Education from West Virginia University School of Medicine.
Sheila has been married to Isiah Lineberry for 36 years and is the mother of two daughters: Attorney Mercy Lineberry McDaniel, JD, and Litany Lineberry, who is a PhD engineering education student. The Lineberry family was featured in the award-winning documentary about migraine disease, Out of My Head, and in the INvisible Project: Migraine & Headache Diseases 2nd Edition.
---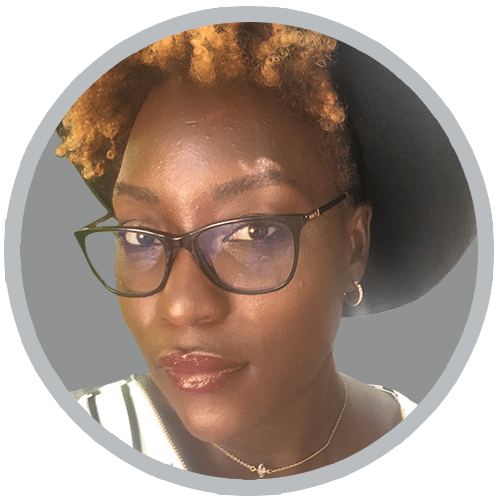 LaQuinda McCoy, RN
LaQuinda McCoy worked as a liver transplant nurse for 12 years. She is an ambassador for the U.S. Pain Foundation and California's state representative for the Worldwide EndoMarch Advocacy Day. In 2019, she began sharing her story to local businesses in an effort to help improve workplace conditions for those living with migraine diseases. LaQuinda was featured in the INvisible Project: Migraine & Headache Diseases 4th Edition and is in the 2nd Edition of My Chronic Brain Magazine. She also recently became a member of Disparities in Headache Advisory Council founded by CHAMP (the Coalition for Headache And Migraine Patients).
LaQuinda's mission in life is to empower and educate; she wholeheartedly believes in the power of giving someone information about your journey. She currently freelances as a content writer; you can also find her on Instagram and Twitter at @AdvocacywithQ.
---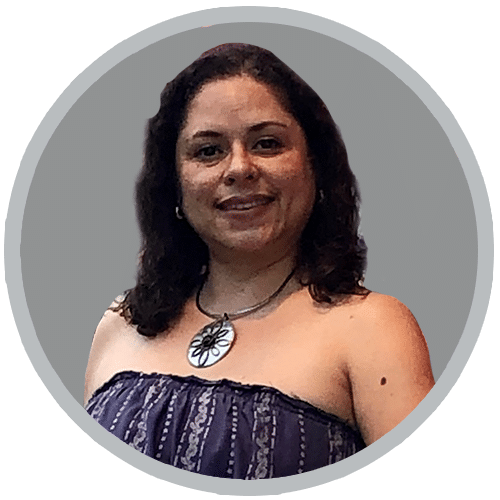 Diana Nunez, RN
Diana Nunez is a registered nurse who works as a care manager helping older adults with disabilities. She also is a caretaker to her daughter who was diagnosed with chronic pain in 2019. Diana is currently going to school to become a nurse practitioner. She lives in San Antonio, TX, with her husband and their dog. She is a mother to two children, a son who is 25 years old and a daughter who is 17. Although she does not suffer from pain, she has lived with the invisible illness through her daughter who has been dealing with pain since 2012. Their family learned about the U.S. Pain Foundation in 2019 through her direct boss. "The foundation has only brought blessings to us," says Diana. "The organization and its leaders have brought a lot of support, education and understanding about pain and other invisible illnesses." She enjoys God, her family, and dogs.
---
Jose Nunez
Jose Nunez lives in San Antonio, TX, with his wife and dog. He has worked for a financial institution since 2009 supporting the legal team by processing court orders. He is the father of two children, a son who is 25 and a daughter who is 17 years old. He has had pain since an early age, but not to the point of disability and he had to learn to live with it as a normal part of life. He enjoys coffee, friends, and family. He loves helping others and learning new things through educational survival shows. His youngest child has been affected with chronic pain since 2012. Their first encounter with the U.S. Pain Foundation was through the Pediatric Pain Warrior Program, where they were given a road map to get appropriate diagnosis and treatment. "As with most of us, my family and I learned about the U.S. Pain Foundation after a long list of doctor dismissals and disappointments, but now we are on the road to recovery," he says.
---
Linda Shaw
Linda C. Shaw is a creative entrepreneur and poetic lyricist of Symphony of Sound, LLC. As an author, she writes to encourage and inspire through poetic verse and prose; her last book to describes her journey with chronic pain. Her speaking spans 18 years of performance poetry, CD production (spoken word/poetry), singing, (Mile High Chapter of the Gospel Music Workshop of America), voiceover acting and audiobook narration. Her voice and writing have been described as inspiring, eloquent, contagious and engaging. Today, she is using her gifts to bring awareness to the impact chronic pain does to an individual's life. As an ambassador for U.S. Pain, Linda was featured in the INvisible Project: Osteoarthritis/chronic low back pain 2nd Edition, took an active role in the recent Virtual Advocacy Training Series; and just last month, participated in a panel discussion for Pain Awareness Month. "I know first-hand how chronic pain ravishes a life and how the U.S. Pain Foundation is working tirelessly to promote awareness and the well being of those who suffer from chronic pain!" says Linda.
---
LaSheila Yates, MA, SHRM-CP, CPM
Lasheila is the President and Founder of Cultural Perspectives, LLC, the Multicultural Small Business Institute, and West Sandy Bayou Candles. LaSheila has a background in public policy, civil rights enforcement, governmental financial management, organizational process improvement and development, team-building, and cultural competency. She was the Executive Director of the Cedar Rapids Civil Rights Commission and the City of Cedar Rapids' first Chief Diversity Officer. Under her administration, the Commission was awarded the 2016 Cedar Rapids NAACP Branch Outstanding Community Service Award for a Small Business, the 2017 Gazette Business Awards for Inclusion; and the 2016-2017 Iowa Big BIG Believer Award.
Prior to being hired as the Commission's Executive Director, LaSheila worked as a Civil Rights Investigator in 2008 before being promoted in 2010 to the position of Housing Programs Manager in the City of Cedar Rapids Community Development Department. LaSheila has a bachelor's degree in Sociology and a master's degree in Social Sciences. She also completed Officer Candidate School and was commissioned as a 2nd Lieutenant in 2005. In addition, she has a Public Management Certification from Drake University and Certification Professional (SHRM-CP) designation from the Society for Human Resource Management.
For her work, LaSheila is the recipient of multiple awards, including as an Iowa African American Hall of Fame inductee in 2018, a 2010 Corridor Business Journal 40 Under 40 Emerging Leader; and an African American Museum of Iowa 2013 History Maker. She is the author of several publications, including "Diversity Trainer's Pocketbook: Lessons Learned in the Field."
LaSheila is married to Christopher Yates, an engineering manager at Rockwell Collins.
---
Cameron Young
Cameron Young is a 14 years old transgender boy who lives with Ehlers-Danlos syndrome and other conditions. He and his family are active members of the Pediatric Pain Warrior program, helping support events and even raising funding for the program.
Despite his young age, Cameron is deeply dedicated to activism. "I decided to join the Disparities Solutions Advisory Council because I'm a transgender boy and when I saw this opportunity, I realized that I could make an impact on other people getting the healthcare they deserve," says Cameron. "There is a lot of discrimination even today against people of color and LGBTQ people in healthcare, and I want to help tackle these issues."
He lives in Wisconsin with his parents and two siblings.