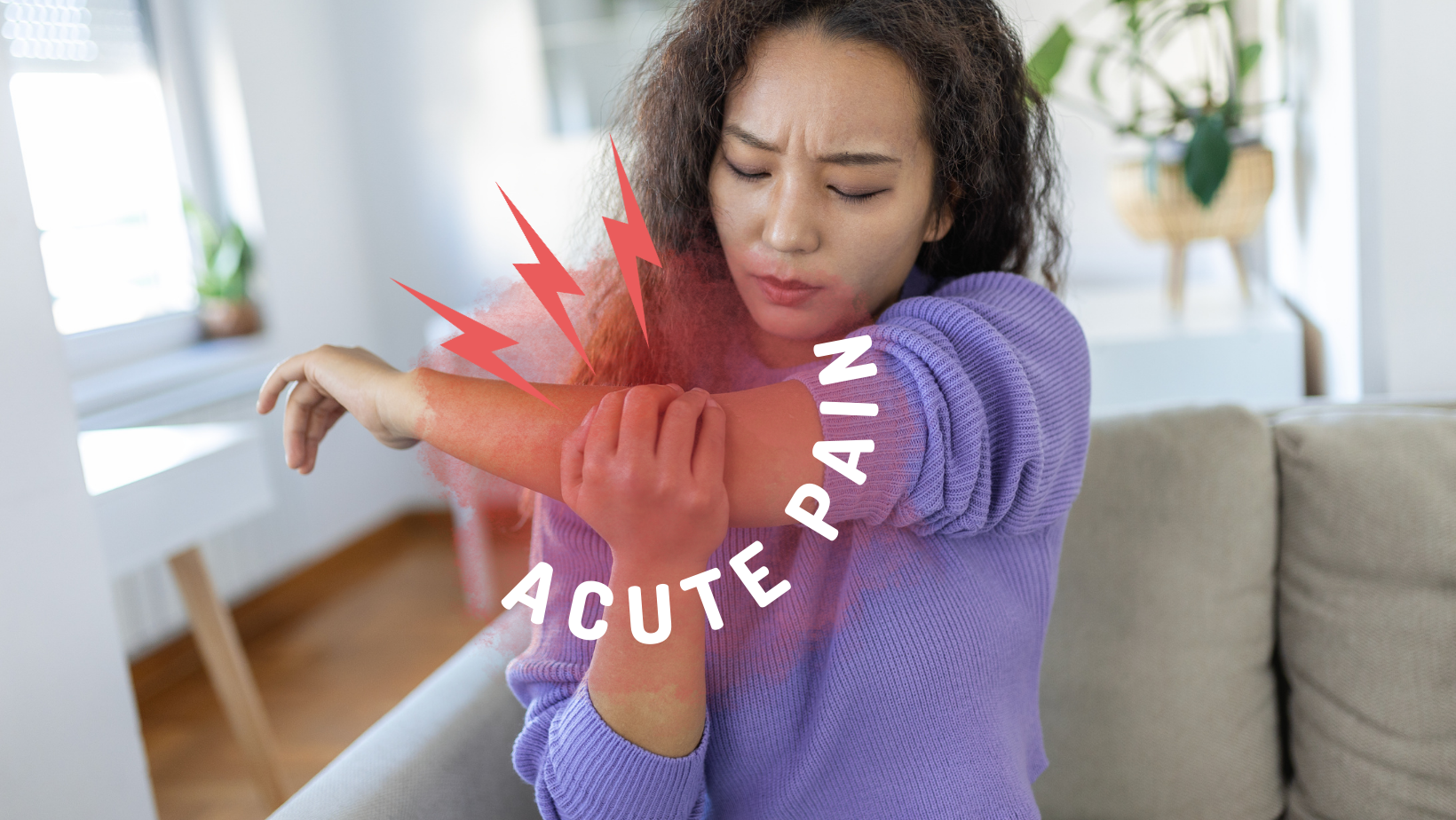 Usually, when an injury causes pain, the sensation is only temporary. You twist your ankle, it's sore for a few days, then eventually the swelling goes down and you can walk normally again. But in some cases, that doesn't happen, and an acute injury is only the beginning of a much longer struggle with chronic pain. 
Chronic pain is a growing public health crisis, and it is estimated that between 28% and 61% of people who experience acute pain from an injury or medical procedure will develop chronic pain, according to the National Institutes of Health (NIH). Experts agree that prevention is the best medicine in these cases, but currently, not enough is known about what factors increase or mitigate the risk of acute pain becoming chronic. 
While there is some data, particularly on psychological traits that may increase risk, research on biological risk factors has been limited, says Kathleen Sluka, PT, PhD, FAPTA, a professor in the Department of Physical Therapy and Rehabilitation Science at the University of Iowa. To that end, NIH is pursuing a large, nationally funded research initiative called the Acute to Chronic Pain Signatures (A2CPS) program, with the intent of identifying biomarkers for the transition from acute to chronic pain.
"Ultimately, we're hoping to come up with a top 10 list of factors that identify those at higher risk," says Sluka, a principal investigator for the A2CPS study. "That could potentially help us develop novel targets for treating chronic pain, or identify new mechanisms to prevent acute pain from becoming chronic."
Pain points
Studying acute-to-chronic pain can be tricky for a number of reasons. "We don't know the cause of chronic pain, but we do know that there are two basic populations," says Sluka. One group, she says, includes individuals who woke up one day with pain that had no apparent cause, or those with pain from a chronic disease like osteoarthritis. The other, however, includes people whose chronic pain stems from an identifiable acute event such as a surgery or injury.
Defining exactly when acute pain crosses over to a chronic condition can be difficult. From a clinical standpoint, chronic pain is often defined as pain that persists beyond three months, says Charles Argoff, MD, a professor of neurology and director of the Comprehensive Pain Program at Albany Medical Center in New York.
But any pain that continues beyond what is considered a normal healing period for that injury can be of concern. Argoff notes that data on acute and chronic pain can also vary significantly depending on the specific type of injury. 
Past research has identified several non-modifiable risk factors for developing chronic pain, including age, sex, socioeconomic status, and education levels. While individuals have less control over those factors, there is also evidence that in other areas, they may be able to make changes that lower the risk of acute pain becoming chronic. 
Several factors linked to negative outcomes include:
— Depression and anxiety (there are indications that having a calmer state when going into a medical procedure can have a positive effect on outcomes)
— High pain levels during an acute event
— Prior surgery
— Prior opioid use
— Sedentary lifestyle — people who are sedentary are at greater risk for developing chronic pain than those who get even moderate activity a few times a week
In a similar vein, Sluka says research has also identified some factors that may be protective against acute pain becoming chronic. These include:
— Resilient personality; ability to cope with adversity well
— An active lifestyle
Argoff shares, "When somebody undergoes a particular surgical procedure, we look at factors such as: What were their symptoms before the procedure? What is the level and length of post-operative pain? Why do some people have lingering pain after the procedure while others do not?"
While none of these factors alone is a magic bullet for predicting who may develop chronic pain, they do suggest that interventions may be possible. If it's possible to identify people in high-risk groups more carefully, clinicians can preemptively work with those individuals to lower their risk before, during, and after surgeries, says Argoff.
"The mind is certainly a powerful thing," he states. "If you intervene from a cognitive behavior point of view and focus on behavioral and relaxation techniques, you may see better outcomes."
Inside A2CPS 
While there is data on mental health contributing to the likelihood of experiencing chronic pain, the A2CPS study hopes to discover other biomarkers (measurable medical signs) for chronic pain.
To that end, researchers are recruiting 2,800 people who need either total knee arthroscopy (TKA) surgery or thoracic surgery, thoroughly assessing them before surgery to identify factors that may contribute to the transition from acute pain to chronic pain, and following them for six months post-operatively to determine if their acute pain heals or becomes chronic.
"What's unique about the study is we're examining everything comprehensively," Sluka says. Data sets will include pain measures, psychological measures, brain imaging, blood tests, activity measures, genetics, and more. 
The goal, Sluka says, is to assemble a large, comprehensive database of biological and psychological pain factors and analyze them to see if it is possible to predict who will develop chronic pain and who will recover from acute pain. Most past studies have been done in much smaller sample sizes, so A2CPS will be the largest study of its kind. 
"We're hoping to finalize data collection in the next year to year-and-a-half," says Sluka. The hope is that what they uncover will contribute to new ways to treat and prevent chronic pain.
"Pain is multifactorial," Sluka adds. "We're never going to prevent it all, but even if we can reduce the numbers by preventing the transition from acute to chronic pain for some people, we could prevent millions of Americans from having to live with chronic pain on a daily basis."
-Jill Waldbieser
To learn more about the U.S. Pain Foundation's Pain Awareness Month initiative, click here. 
Our 2023 Pain Awareness Month campaign is made possible through the generous sponsorship of Vertex Pharmaceuticals and Lilly. 
Subscribe to our newsletter
All Content Copyright 2021 | All rights reserved. U.S. Pain Foundation is a qualified 501(c)(3) tax-exempt organization. Disclaimer