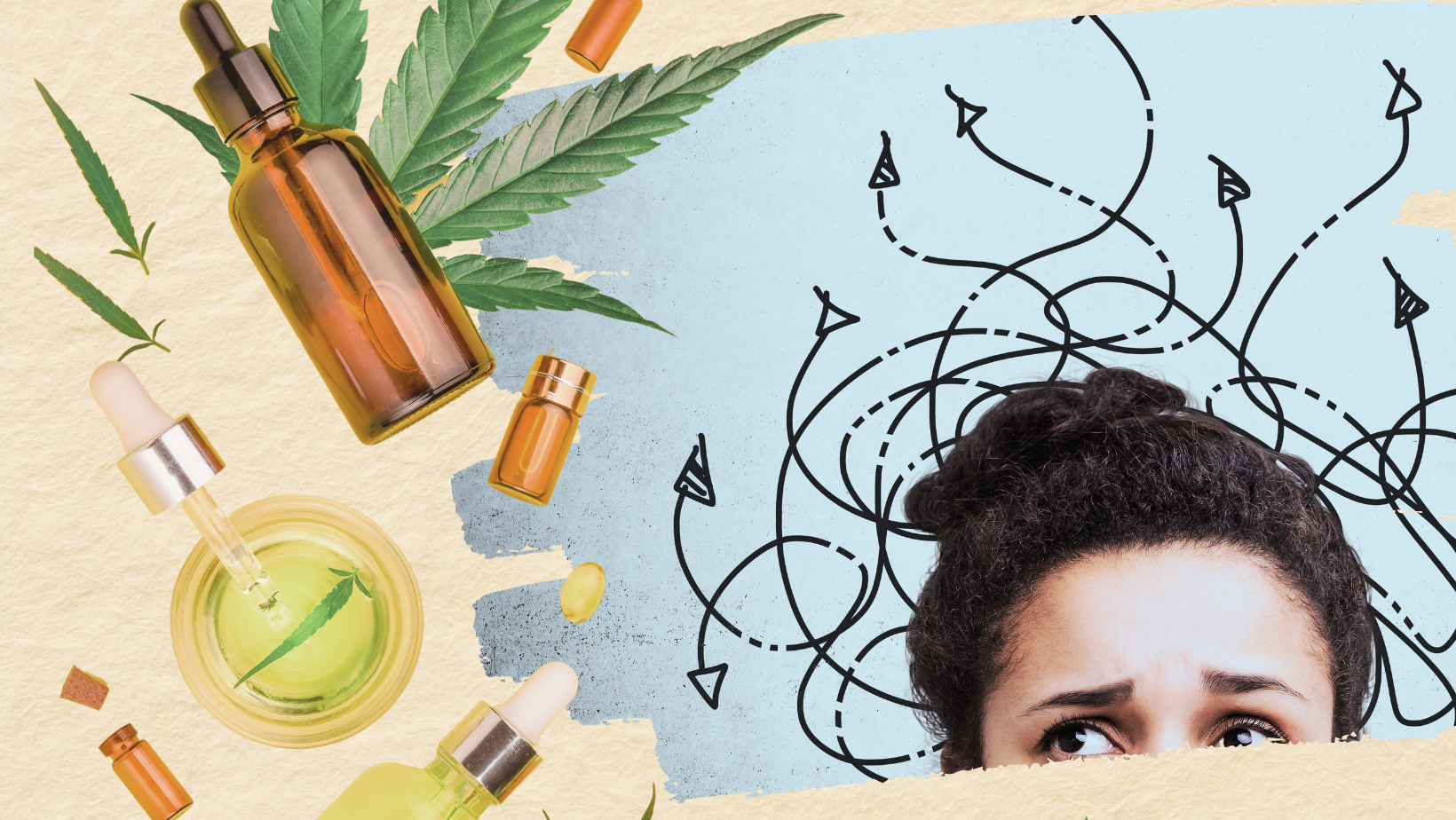 When cannabidiol (CBD) became federally legal five years ago as part of the 2018 Farm Bill, advocates say that Congress missed a vital accompanying step: instituting federal regulations surrounding the production of CBD.
Although CBD has become a major industry — with $5.31 billion spent in 2021 in the United States — only 16% of CBD products have a label accurately stating their contents.
Because there is no regulation, companies are under no obligation to list the ingredients in their products, to accurately portray the presence and amount of cannabinoids, to test for or disclose pesticides or toxins that may be present, or to have their products tested by a third party to confirm what is stated on the label.
"The government's not checking," says Angie Schwab, MS, PMP, founder and CEO of Ashford Wellness, a team of clinicians working with third-party labs to independently test and certify CBD products, in addition to educating medical professionals about cannabinoids. "No one's checking."
Consumer Confusion Mounts as CBD Industry Booms
The number of companies selling CBD exploded following the passage of the Farm Bill, and before long, the product was sold in gas stations and grocery stores as well as the dispensaries and CBD-specific businesses that previously had offered it. Without proper education, consumers may confuse CBD, which is non-intoxicating, with products predominantly containing tetrahydrocannabinol (THC), which does cause psychoactive effects.
"Hemp-seed oil products," which are sold in some grocery stores or through major online retailers, are another source of confusion. These items are often mistaken for CBD products (also called "hemp extract"). However, they are not the same and do not have the same medical effects.
Much of this confusion is due to the fact that there is no federal regulation for CBD products.
"In the absence of action, with no regulation, we have no idea what's in our products," says Paige Figi, executive director of Coalition for Access Now, a nonprofit organization that is working toward nationwide regulation of CBD as a dietary supplement. "That's not the spirit of how this started. This started with, 'We need to know exactly, to the milligram, what's in there before we give this to our loved one in need.'"
The Importance of Testing
Testing CBD products answers a variety of questions. It confirms the percentage of cannabinoid that is listed on the label — within a reasonable range. Schwab points out that because cannabis is naturally occuring and there are many ways to extract cannabinoids, the same recipe may yield slightly different results from batch to batch.
Testing also confirms that all the cannabinoids listed on the label are there, and no others are present.
"This is why it's important for consumers to look for products certified by third-party agencies," Schwab says. "Research shows consumers cannot and should not blindly trust that all CBD companies are doing the right thing. Most of them admit they are not testing for contaminants or ensuring the label matches the contents. Honestly, I wish the world didn't need services like ours, but until CBD companies stand behind their products, we will continue to have a lot of work to do." 
Third-party testing is also used to determine that CBD products are free of pesticides, heavy metals, mycotoxins like mold and fungus, bacteria, and residual solvents. In fact, Schwab explains, more-intensive testing is important for these products because cannabis is more likely than other plants to absorb pollutants from the soil and air.
"I've had companies who trashed hundreds of thousands of dollars' worth of products once they figured out something was wrong, and those are the companies I like to work with," Schwab shares. "We all make mistakes. We all have things happen. The ones that have the integrity to stop sales, fix it immediately, and do the right thing, that speaks volumes."
If CBD were regulated as a dietary supplement in keeping with Coalition for Access Now's goals, every CBD product on the shelves would have to be third-party tested and accurately labeled.
"In the simplest terms, it would mean trust and safety," Figi explains. "We could trust what's in the product, and trust that the company only produced safe products. It would no longer be a free-for-all. There would be some rules so consumers could be kept safe."
How Consumers Can Protect Themselves
Without regulations on CBD products, the responsibility falls to the consumer to vet the products they are buying.
Products should include a certificate of analysis (COA), content and dosing information, and nutrition information for edible products. A product may have a QR code leading to some of this information. Companies that stand behind their products test for cannabinoids, pesticides, heavy metals, mycotoxins, microbiology, and residual solvents.
"If you are searching a CBD manufacturer's website and you can not find a COA for the exact product you are buying and the COA does not include all of these test categories, be wary," Schwab shares.
Consumers also should be careful to distinguish between CBD and other products, such as hemp-seed oil or Delta-8 products.
"People have to do their due diligence, unfortunately, until [CBD is federally regulated as a dietary supplement]," Figi says. "If they're still not sure [what is best to buy], they should help us get this done. The only companies that will be left will be the responsible ones."
Schwab adds, "I love when people care about themselves and their families enough to research products before they buy them. It's really exciting and empowering that they are choosing the best of the best for their families. It is possible to find clean products, true to their labels. It does take more work, but it's possible, and it is worth it."
The Impact of CBD Regulation on Other Policies 
Figi notes that succeeding in the goal of regulating CBD will serve as a precedent for other advocates' goals.
There are ongoing efforts to provide increased, safer access to medical cannabis, as well as research about the use of psychedelic drugs to treat post-traumatic stress disorder.
"While I started this journey more than a decade ago to ensure access to CBD for all Americans who rely on its benefits, and it is the logical, bipartisan policy to enact, I can see how passage could be beneficial to efforts by others to bring other alternative therapies and supplements through the process," Figi says.
Regulation also might help balance the wide variation of state-specific laws regarding CBD, Figi said. In some states such as Idaho and Alaska, certain restrictions exist on CBD use.
"With no federal regulation and with consumer safety being threatened over a benign health product, states are using a sledgehammer to dial their CBD laws backward to solve for man-made hemp intoxicants," Figi said. "It is long overdue to have this federal work passed, and until it is finalized, we should expect to see more public health concerns and more states attempting to pass broad and rash bills that hurt access to these potentially life-saving treatments."
—Rebecca McKinsey
Our 2023 KNOWvember campaign is made possible through the generous sponsorship of PurWell, Charlotte's Web, Herbie, and TribeTokes.
Waiver and Release:
The U.S. Pain Foundation independently developed the content without review from its sponsors. This information is for educational purposes only and may not be used as a substitute for advice from a health care professional. Consult with a licensed physician before using any cannabinoid product. Cannabinoid  products may be legal in some states and although federal enforcement may not be applied consistently at the present time, this is subject to change. The U.S. Pain Foundation shall not be liable to you for any consequences, legal or otherwise for use or possession of such products at any time and in any jurisdiction.

. 
Subscribe to our newsletter
All Content Copyright 2021 | All rights reserved. U.S. Pain Foundation is a qualified 501(c)(3) tax-exempt organization. Disclaimer