AWARENESS & ADVOCACY PROGRAMS
State & Federal Advocacy
People with pain are underserved relative to the enormous impact of chronic pain; they face numerous barriers to care.
INVISIBLE PROJECT
U.S. Pain Foundation's flagship program, the Invisible Project, creates chronic pain awareness through the stories and photographs of real people living with pain.
MEDICAL CANNABIS PROGRAM
U.S. Pain offers a designated medical cannabis program led by two expert advocates. The program seeks to increase safe, fair access to medical cannabis for people with chronic pain.
PAIN AWARENESS MONTH
Each September, U.S. Pain hosts a number of activities, events, and campaigns to both empower and educate pain warriors and to increase awareness in the general public.
Support & Empowerment Programs
SUPPORT GROUPS
Pain Connection empowers people with chronic pain to improve their quality of life and take a more active role in their treatment by providing information on support groups, Pain Connection Live Conference Calls and other valuable resources.
PEDIATRIC PAIN WARRIORS
Dealing with pain is hard for anyone, but it's especially tough on children and their families. This program includes weekend retreats, educational events, a pen pals program, pediatric-themed INvisible Projects, and more.
Volunteer Network
We invite you to join our network of volunteers who are raising awareness about pain, fighting for improvements in federal and state pain-related policy, and providing direct support to their peers!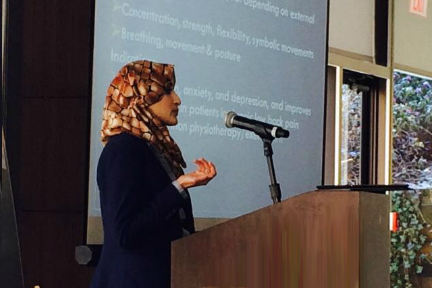 STORY BANK
Sharing your experience with pain helps us better connect you with opportunities to take action.
PEP TALKS
U.S. Pain Foundation offers regular webinars on topics important to the pain community, ranging from dealing with insurance coverage denials to the benefits of meditation.
Educational Materials
U.S. Pain Foundation has a number of materials, handouts, and booklets with helpful information about pain; all are free to order.
 
Survey Reports
We design and conduct in-depth surveys on topics important to the patient community, then analyze the results and publish reports. 
MYPAINPLAN.ORG
This interactive site allows individuals to explore 85+ types of treatment across seven categories. Users can then create a personalized plan.
knowvember
Each KNOWvember, U.S. Pain Foundation explores a different pain modality.
NCCPPP
The National Coalition of Chronic Pain Providers & Professionals (NCCPPP) offers education, referrals, networking, and other opportunities for pain care providers and organizations.
Patient Professors
Patient Professors is a new program that aims to bring advocates to medical schools to speak, thereby helping future providers better understand the patient experience.