By: Janet Jay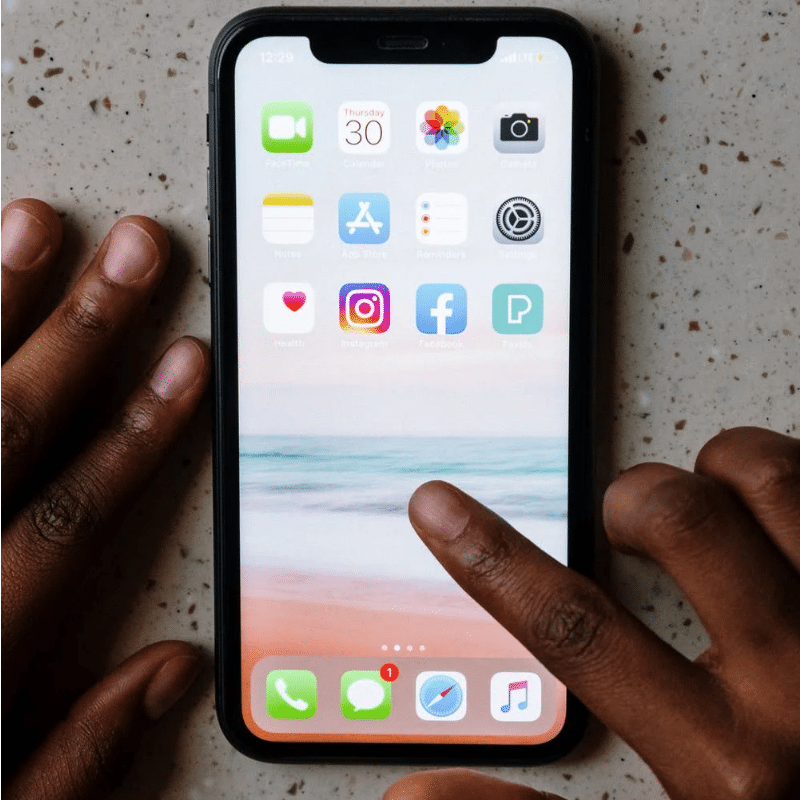 There is an incredible range of options available when it comes to phone or tablet apps that can help you better live with chronic pain. It can be daunting to face an app store with a hundred different variations of the type of app you want–even worse, there might be something that would really help you, but you don't know to even look for it!
Here are the 10 best apps to make life with chronic pain or other chronic health issues a little bit easier. They range from symptom trackers to mindfulness apps and beyond. Many are free, but some require a subscription or offer a paid version with more features.
1. Ouchie (now known as "Branch")
Ouchie, which will be changing its name to "Branch," is a platform and associated app that offers people with chronic pain conditions a wide variety of ways to track and record different aspects of their treatment, all while connecting to a user's personal medical professionals, a medical resource team, and a supportive community. The app also offers evidence-backed tools that encourage functional improvements using techniques like cognitive behavioral therapy (CBT).
Branch is available on iOS and Android operating systems and is free to users.
2. ReLeaf
With so many different strains, doses, and delivery methods, purchasing medical cannabis can be an overwhelming experience. ReLeaf grew out of the founder Brockelman Franco's experience trying to find relief for his mother, who felt frustrated by the lack of information and intimidated by the stigma around medical marijuana. ReLeaf empowers users to detail what they're trying, track their own successes with specific treatment methods, and share their results.
ReLeaf is free and available on iOS and Android.
Pathways is an app specifically designed for people who have been in chronic pain for over three months. This pain therapy program addresses the physical and mental aspects of chronic pain, with different sections for mindfulness/meditation, physical therapy, as well as a pain and wellbeing tracker and "masterclasses" about different aspects of chronic pain. Pathways also offers meditations specifically designed for pain relief, as well as physiotherapy, yoga, and exercise routines ranging from beginner to expert.
Pathways is available on iOS and Android, with a web version coming soon. Memberships range from one month ($14.99) to the rest of your life ($89.99).
4. mySymptoms Food Diary and Symptom Tracker
Patients with gastrointestinal issues like IBS, IBD, GERD, celiac, dyspepsia, or food intolerances quickly find out how crucial it is to track their food intake. mySymptoms lets users record food, drink, medication, stress, exercise, environmental factors, energy, sleep quality, bowel movements, and other specific symptoms (including intensity, duration, and other notes), and can export that data in a variety of formats.
mySymptoms is available on iOS and Android. The full version of the app is $3.99; a "lite" version that is free and ad-supported is also available.
5. Curable
Curable is a pain psychology program that uses a biopsychosocial approach to help users better manage their pain. Users of the app are introduced to a virtual pain coach named Clara, who asks a series of questions to get insight into your pain and its causes. She then presents 5-20-minute exercises, like guided meditations and visualizations, and lessons, like creating a pain plan, that aim to help you better manage your health.
The free version of Curable offers 13 free introductory audio lessons, while the paid version, currently $4.99 a month, features a wider variety of exercises building skills in four key areas: pain education, brain training, meditation, and expressive writing.
6. Bearable
The health tracker Bearable aims to collect all your medical data in one place. Like all trackers, this app allows the user to record health data. But in addition to general mental and physical health data, Bearable lets you set additional personalized factors like sleep or diet to keep track of. This encrypted data can be searched, used to create graphs and interactive calendars, to recognize trends and stats, and other advanced data insights. It's also easy to export your data for your own use or to share with your doctor or medical team. Bearable was created by someone with chronic health conditions who found that none of the existing apps offered the kind of wide overall tracking of mood and symptom entries together with other health factors.
Bearable is available on iOS and Android. A free version is available, a monthly premium subscription is $4.49 and an annual subscription is $27.99.
Health Storylines has supercharged the idea of a chronic health app that tracks health data and breaks down care plans and interventions into smaller, simple, personalized tools. It can sync with over 300 mobile devices to integrate the health data they provide. Another thing that sets Health Storylines apart is their partnership and integration with patient organizations. Using the Health Storylines platform, organizations like the Allergy and Asthma Network or the Carcinoid Cancer Foundation design and release organization-specific versions of the app that are customized for the condition they focus on.
Health Storylines is free and available on iOS, Android, and as a web app.
8. Flowly
The virtual reality app Flowly is an amazing example of how cutting-edge technology can be used to benefit pain patients. Flowly uses interactive experiences to engage users in biofeedback training, which can teach them to monitor and adjust breathing patterns, focus, and learn how to better regulate their nervous system. The app also keeps track of the user's progress and offers connections to experts and community forums.
You can try a couple of modules for free, but the service is subscription-based. Flowly offers a few different pricing options based on whether you're using an iPhone or a VR headset to experience the app. (Note: the app is only available for iPhone; it does not currently support iPads or Android devices.)
9. Wave
Wave was originally designed for cancer treatment, but has been expanded for anyone battling chronic medical conditions.  The app is described  as "a virtual health advocate that uses Artificial Intelligence to help you track symptoms, medications, and important daily activities to generate your own personal insights that help you take control." It tracks condition-related information like medications and pain scale numbers, as well as more general information like water consumption, sleep, and a step counter. It also uses AI to identify correlations that "help you do more of what helps you feel better, and less of what makes you feel worse," by identifying and highlighting how specific behaviors, activities, and experiences are related to symptom occurrences, moods, and how you feel.
Wave is free. Wave Pro, which is $4.99 a month, also gives users a weekly summary of their data with insights and trends to help take control and get better care.
10. What's Up? A Mental Health App
What's Up combines aspects of CBT (Cognitive Behavioural Therapy) and ACT (Acceptance Commitment Therapy) to help users tackle depression, anxiety, anger, and other emotional issues. The app can help point out negative thinking patterns and simple methods to overcome them, like grounding games and breathing exercises. It also features a diary, a habit tracker, and a catastrophe scale to help record problems and keep them in perspective. There are also quotes, useful metaphors, and a forum for users to connect with each other.
What's Up? Is free (supported by donations) and available for iOS and Android.
About Janet Jay:
Janet Jay has been dealing with chronic pain and depression since she was in early high school. Despite these challenges, she's spent over a decade working in communications and freelance journalism, where she has been published in outlets like Maxim, Vice Motherboard, and Popular Science. She's also a writer for U.S. Pain Foundation and the INvisible Project.