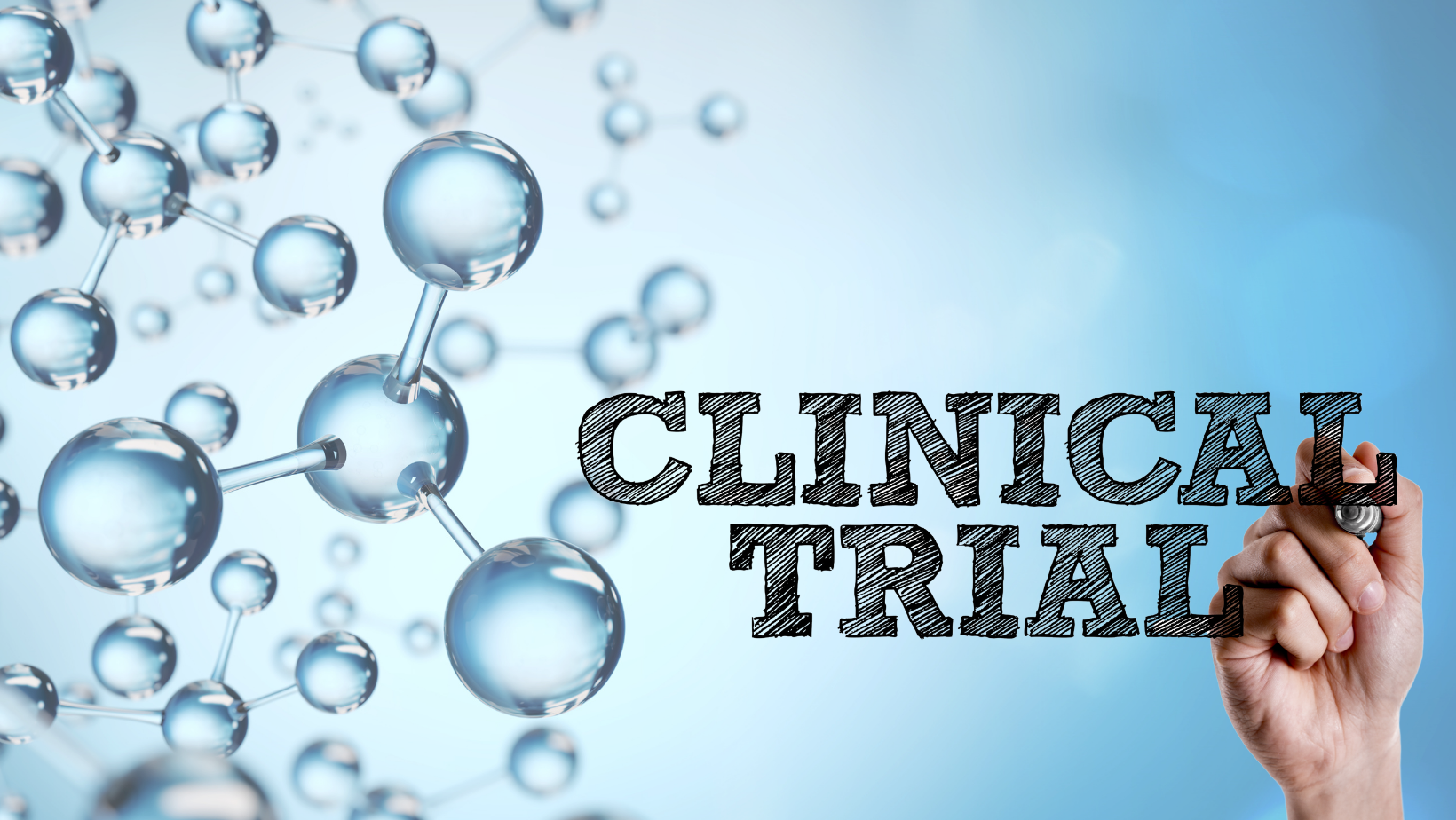 Clinical trials offer concrete mechanisms for individuals living with pain to contribute to the landscape of pain research — they're one of the most significant ways patients can play a role in creating hope for future pain relief.
But what exactly are clinical trials, how can you get involved, and what do you need to know before you get started?
Clinical trials are investigations of specific treatments or protocols for a particular health condition or symptom. Volunteers with the health condition receive the treatment and report side effects and outcomes as a part of the process to approve the new treatment and make it available to everyone. Some participants may receive a current standard-of-care medication instead, or a placebo (a therapeutic with no treatment value) so that the studied treatment's effects can be compared.
Trials take place after the introductory steps of basic, preclinical, and translational research. They are the final step that must be taken before a new therapeutic is approved and made available on the market — and they wouldn't be possible without patient participation.
Participating in clinical trials gives individuals living with pain no-cost access to investigational therapeutics when the current options on the market aren't working for them, and it often offers them potential alternatives to more invasive treatments.
"You could receive really excellent medical care as a participant in a clinical trial, and the studied drug at no cost. Those are things that are valued highly by potential participants," says Michelle Ouellette, associate director, site & patient experience with Syneos Health, a biopharmaceutical solutions organization that works to accelerate product success. Syneos Health's advocacy team seeks to elevate the voices and needs of patients throughout clinical development.
Types of Clinical Trials
Technology advancements and a greater focus on patient needs have led to a recent evolution in how clinical trials are offered.
Whereas most trials previously were offered in a traditional format, with a centralized location and in-person screenings and visits, decentralized trials now offer fully or mostly remote formats. Individuals participating in decentralized trials can often participate completely from home. Screenings and follow-up visits may be conducted via video conferencing, and a nurse may visit the patient's home to administer the treatment, or treatments may be sent by mail.
Hybrid clinical trials are a combination of the two — although there may be a centralized location and in-person screenings, follow-up visits may be remote.
"This allows more people to be a part of clinical trials," says Rich Towne, PharmD, RPh, a senior clinical informatics manager for Antidote, a clinical trial patient recruitment and patient engagement company working to bridge the gap between potential treatments and the individuals who need them. "I think that's something that's often missed when designing these protocols when you don't include a hybrid or decentralized option. The human impact is often not thought of as much."
Decentralized and hybrid trials make pain research more accessible to a variety of patients — including those whose pain makes it difficult or impossible to commit to the demands of a trial when it involves in-person visits, or those who are financially or logistically unable to travel to an in-person trial, even with the travel and cost reimbursements that are typically offered during trials.
"There's more flexibility for the patient," says Keri McDonough, MA, vice president of medical and scientific strategy for Syneos Health and head of the Syneos Health Patient Voice Consortium. "You may have to travel to get to a trial, hire a babysitter, or take off work. A decentralized trial minimizes that."
Veeraindar Goli, MD, MBA, DLFAPA, vice president, Medical and Scientific Management, Clinical Solutions with Syneos Health and an emeritus professor with the Duke School of Medicine, adds that giving patients with chronic pain the opportunity to participate in a trial remotely allows for more nuanced results. For instance, just the process of getting to an appointment and having to wait to see the trial investigator may mean that a patient is already in a pain flare before the trial process even starts, whereas taking part from the comfort of home reduces that burden and allows for greater participation.
"When you're studying chronic pain and have patients who have flare-ups of pain that are unexpected or unanticipated, it can be a challenge to reach the location to get the care, or to follow up on clinical trials," Goli shares. "Some of those limitations are eliminated with a decentralized or hybrid trial."
There are two main categories of clinical trials. Observational trials track symptoms and outcomes without incorporating a treatment, to assess a need or gather important data about pain. Interventional trials involve administering a new therapeutic being tested, such as a medication or device, and assessing its effectiveness and side effects to determine if it should be offered on the market.
"It's really important that people understand the level of protection baked into a clinical trial," Towne says. "Only drugs that pass initial measures of safety are available for trials, and if the FDA gets a hint of something not going right, or a serious side effect, they'll stop the trial."
What to Know About Participating
Clinicaltrials.gov and Antidote.me both offer options for searching for available clinical trials. Your medical providers may know about local trial options as well, and patient advocacy organizations often have information about trials.
There are a variety of questions to ask and factors to consider when considering participation in a clinical trial. For more information, check out the U.S. Pain Foundation's Clinical Trials 101 resource.
"There are some risks or downsides involved, between potential side effects and the fact that not everybody gets the treatment [and some get a placebo instead]," shares Goli. "The patient is contributing their time and energy with some hope of being on the active drug — and if they're not on the active drug, the hope is that they're at least providing data so this drug can be available for them to use [down the road]. Usually, despite the potential risks, it's still a service to society and a service to the community in general for the patient to participate."
-Rebecca McKinsey
To learn more about the U.S. Pain Foundation's Pain Awareness Month initiative, click
here
. 
Our 2023 Pain Awareness Month campaign is made possible through the generous sponsorship of Vertex Pharmaceuticals and Lilly. 
Subscribe to our newsletter
All Content Copyright 2021 | All rights reserved. U.S. Pain Foundation is a qualified 501(c)(3) tax-exempt organization. Disclaimer