By: Ellen Lenox Smith
When it was first suggested I try medical marijuana to see if it would relieve the pain being experienced, I thought the doctor was nuts.
Back in 2007, I had never once even thought about that as an option. I had tried marijuana recreationally in college and hated the feeling of being out of control of my body. I was desperate, however, and had to consider this as a possibility because, at that time, I was not taking anything for help with two painful, incurable conditions. Since birth, I negatively reacted to most medications. I had gotten to the point where it was better to learn to live with the pain instead of the pain and a reaction to a medication. In time, these reactions were justified through the DNA drug sensitivity testing. (You can learn more about drug sensitivity testing through a past webinar, here.) It showed that I was not able to metabolize most medications, including all opiates and even over-the-counter drugs like aspirin and Tylenol.
U.S. Pain is pleased to share that Louisiana Governor John Bel Edwards has signed into law House Bill 819, which expands the discretion of physicians so that they can recommend cannabis therapy for "any condition" that they consider "debilitating to an individual patient and is qualified through his [or her] medical education and training to treat." Currently, doctors in Lousiana may only recommend medical cannabis products to those patients with a limited number of select conditions, such as HIV and cancer, leaving out many with other chronic illnesses.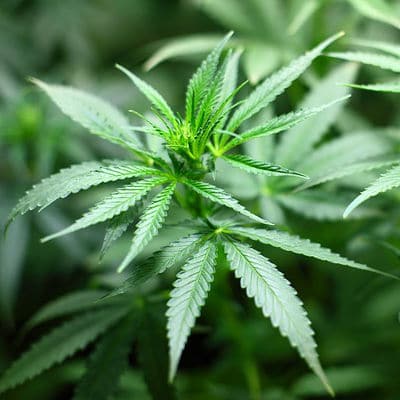 We are very pleased to share that Connecticut has approved chronic pain as a qualifying condition to be able to legally access medical cannabis.
This means that no matter what causes your pain, whether it is lupus or osteoarthritis, you are eligible to get a medical cannabis card! The state also approved a rare condition: Ehlers-Danlos syndrome. You can read the full news article here.
U.S. Pain Foundation believes chronic pain should be a qualifying condition in all states. Last year, our Medical Cannabis Advocacy Co-Director Ellen Lenox Smith wrote an op-ed for the Hartford Courant, "Chronic pain should be a qualifying condition for medial marijuana," about this very same issue.
By: Ellen Lenox Smith
It is tough enough to be able to afford medical marijuana because it is not reimbursed by insurance. And now, we add the horror of this pandemic, leaving so many financially compromised. However you obtain your medication, you should do what you can to protect yourself and your health.
Here are some suggestions to consider for still obtaining medical marijuana and keeping yourself safe.

Rhode Island is considering legislation, H 7621/S 2544, that would help increase affordable access to medical cannabis.
Why this matters
Rhode Island was one of the first states to legalize medical cannabis for patients with health issues. Unfortunately, because of high costs and other state-imposed restrictions, patients are struggling to access it.
Here are some of the main ways H 7621/S 2544 would improve access:
There are two important pieces of legislation related to chronic pain that we need you to take action on.
House Bill 198
HB198 would allow Kentucky pain warriors more affordable access to 20 visits for pain treatments, including many therapies not typically well-covered by insurers (like osteopathic care, chiropractic care, acupuncture, massage, psychotherapy) as well as more standard therapies like pain management, physical therapy, and occupational therapy.
State legislative sessions across the country are now in full swing! Here are some major trends we're seeing related to state pain policy, along with opportunities to take action. You can find all of our opportunities to act here. More will be added soon!
Affordable access to multidisciplinary care
An increasing number of states are looking for ways to expand affordable access to multidisciplinary pain management options, like massage, acupuncture, physical therapy, occupational therapy, and chiropractic care.

On Jan. 15, the House Energy and Commerce Subcommittee on Health held a hearing on discrepancies between state and federal medical cannabis policy and federal roadblocks to clinical research. Many felt the conversation was long overdue.
"I honestly never dreamed I would see, in my lifetime, such progress and discussion on the need for more research on cannabis and CBD at the federal level," says Ellen Lenox Smith, Co-Director of Medical Cannabis Advocacy for U.S. Pain Foundation. "But to my excitement, it happened, and it was a thorough discussion, lasting three and a half hours."
A new federal bill would expand and coordinate scientific research of cannabidiol (CBD) or marijuana-derived products, allowing researchers to better understand their potential efficacy and safety. While medical cannabis is increasingly available in a number of states nationwide, too often, there is little clinical data available to help patients and health care providers make informed decisions about whether it would work well for their specific condition, or how much and what type to use.
An increasing number of states offer medical cannabis programs. In most cases, to be eligible, patients must be diagnosed with a specific condition listed by the state. Unfortunately, the list of qualifying conditions can be very limited, meaning a large number of people with chronic pain are left without access.
On July 17, the Hartford Courant published an op-ed by Ellen Lenox Smith–U.S. Pain Foundation board member and Medical Cannabis Co-Director–about Connecticut's recent refusal to add chronic pain as a qualifying condition for medical cannabis.
All content Copyright © 2017 U.S. Pain Foundation, Inc. All rights reserved. U.S. Pain Foundation is a qualified 501(c)(3) tax-exempt organization Design/ Development 
Sideless Box Design Co.