During this free webinar on Jan. 21 at 1 pm EST, instructor Ryan Drozd will offer insight into the benefits of yoga for chronic pain and how to find a studio and classes that are appropriate for your health situation. He'll also lead participants in a 20-minute chair yoga session, which is suitable for all levels of ability.
Register now
Drozd is a National Academy of Sports Medicine-Certified Personal Trainer and Fitness Nutrition Specialist, RYT-200 Yoga Alliance Teacher, Licensed Massage Therapist, and Reiki Master. He has been coping with chronic upper back pain, neck pain, and rib pain for over seven years, which led him to begin learning anything and everything related to wellness. His goal is to provide others with viable options for pain relief through sharing his personal experiences. In his spare time he enjoys reading, yoga, cooking, and almost anything outdoors. Ryan is also an ambassador for the U.S. Pain.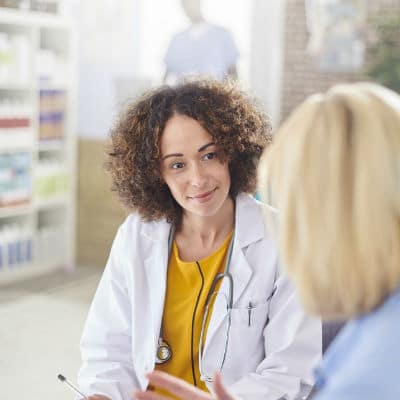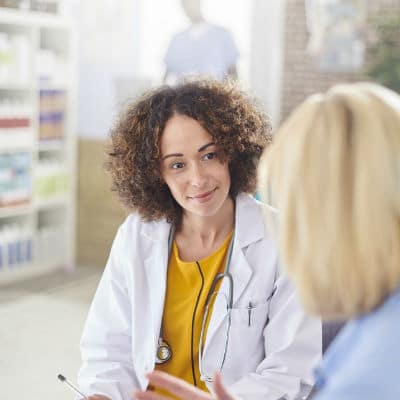 By Diane Cleverly, PhD, Founder of Concierge Conversations
Did you know that by 2020, there will be a shortage of about 46,000 primary care doctors in the U.S.?
Not only that, but Medicare and Medicaid reimbursements per patient have dropped. That means physicians are increasingly pressured to see more patients per day.
What does this mean for you, the patient? For one thing, your doctor has basically taken a pay cut. So it's more important than ever to walk into a doctor's appointment prepared in order to help you connect with your doctor on a personal level.
Treating chronic pain is complex and affects people physically, emotionally, cognitively, socially, and environmentally.
That's why Pain Connection, a program of U.S. Pain Foundation, is offering "Filling the gaps in pain care," a multidisciplinary program designed to help people with chronic pain and their families manage and cope with chronic pain more effectively.
The eight-week program will take place at Harmony Hospice: 1200 N. El Dorado Place, Ste B-200, Tucson, Arizona, on Thursdays from 1 to 4 pm, from May 7 to June 25, 2020. (Please note new dates, moved ahead from original winter dates.)
The final online event in our Pain Awareness Month series will explore the ways in which patient advocacy–at both the state and federal levels–centers on sharing your personal pain story. The event will take place Wednesday, Sept. 25, from 11:30 AM – 12:30 pm EST.
U.S. Pain Interim CEO Nicole Hemmenway will moderate a panel discussion with Cindy Steinberg, U.S. Pain National Director of Policy and Advocacy, Shaina Smith, U.S. Pain Director of State Advocacy and Alliance Development, and special guest Rhode Island State Rep. Patricia Serpa.
U.S. Pain is pleased to share the results of a July survey of its members. More than 2,000 individuals, representing all 50 states, responded.
"The goal of this survey was to learn a little more about the members of our community, so we can better tailor our programs to meet their needs," says Interim CEO Nicole Hemmenway. "We are incredibly grateful to everyone who participated."
An infographic with highlights from the survey can be downloaded here.
Take Control of Your Pain: Boston is a little over one week away! Take Control of Your Pain events are free, daylong seminars for people with pain and their caregivers to hear from experts in pain management and connect with other pain warriors. The event, which is cohosted by U.S. Pain and the Academy of Integrative Pain Management in conjunction with the academy's annual conference, will take place Nov. 10 from 10 am to 3:30 pm at the Joseph B. Martin Conference Center at Harvard Medical School.
Each year, U.S. Pain engages in a month-long educational campaign aimed at providing helpful information and resources to people living with pain and their caregivers. To honor the young pain warriors who have had to find their new "normal" at an early age, U.S. Pain Foundation is dedicating this year's KNOWvember campaign to pediatric pain warriors.
Through virtual offerings such as webinars, Twitter chats, and Facebook live events, along with daily facts, the pain community will be given the chance to engage with leading experts, nonprofit organizations, children with chronic illness, and others passionate advocates.
U.S. Pain's educational resource website, Learn About Your Pain, has begun an update to provide more comprehensive information and support. As part of that update, the website will include additional patient resources, including videos from experts in the field and from patients living with the condition. The website's re-boot has been made possible with a grant from Germany-based pharmaceutical company, Grunenthal.
Medical research is essential to advancing pain care. On Sept. 25, U.S. Pain members were treated to a webinar covering the ins and outs of medical research studies. The event, "Patient empowerment in clinical trials," was presented by Lindsay Wahlstrom-Edwards, Director of Partnerships at Antidote, a digital health company that helps connect patients with clinical trial opportunities.
During her talk, Wahlstrom-Edwards explained the different types of clinical research and key terms, like "protocol" and "principal investigator." She also talked about the importance of engagement. According to Wahlstrom-Edwards, approximately 80 percent of medical research is delayed or cancelled due to difficult enrolling participants.
U.S. Pain Foundation seeks to educate its members about all possible forms of treatment. Buprenorphine is one pain medication that has recently made headlines as a safer alternative to traditional opioid medications. Because it is a partial opioid agonist, it alleviates pain with less risk of euphoria and physical dependence as well as a smaller chance of respiratory depression.
U.S. Pain recently collaborated with The Herald Group to conduct an educational survey on members' experiences with buprenorphine. More than 800 individuals responded. Here are some of the key findings from that survey:
All content Copyright © 2017 U.S. Pain Foundation, Inc. All rights reserved. U.S. Pain Foundation is a qualified 501(c)(3) tax-exempt organization Design/ Development 
Sideless Box Design Co.